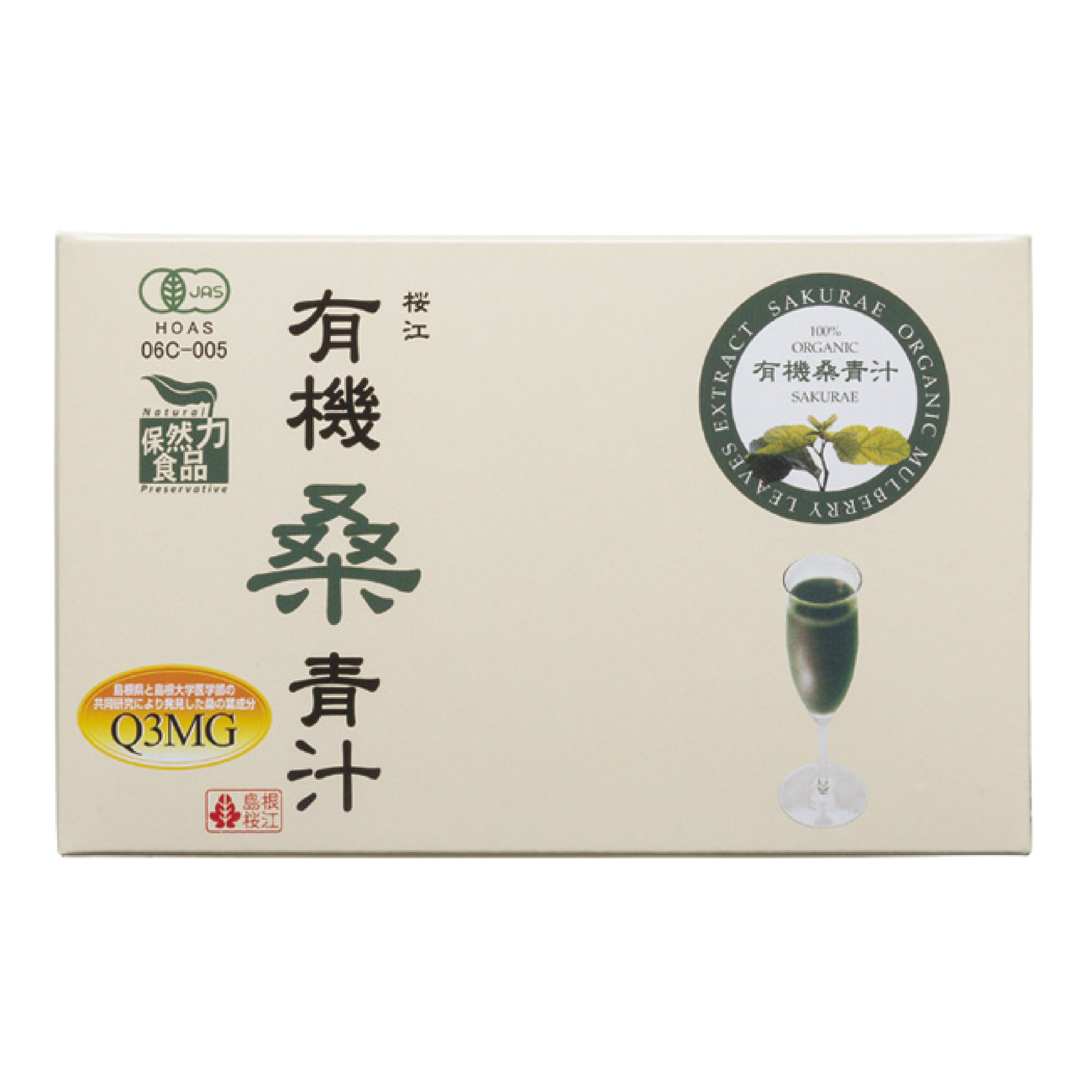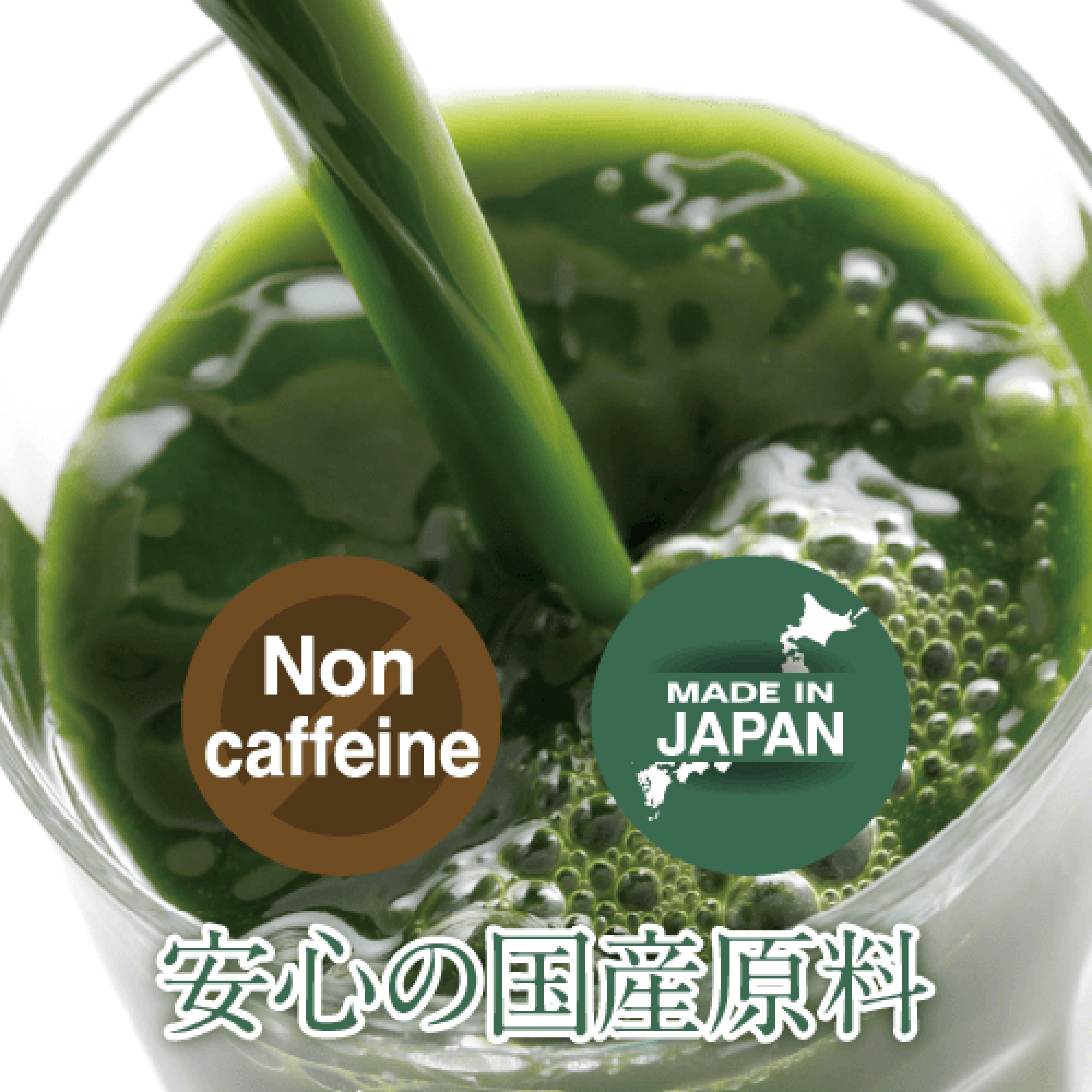 Organic mulberry green juice, 30 packs (for about 1 month)
Free Shipping. Pause or cancel anytime.
Raw material name
Organic mulberry leaf (produced in Shimane prefecture), dextrin
Ingredient
Energy 299kcal, protein 21.4g, fat 6.2g, carbohydrate 55.9g, salt equivalent 0.0g, dietary fiber 33.1g, iron 9.42mg, calcium 2650mg, potassium 2480mg, magnesium 345mg, zinc 2.42mg, vitamin A 1750μg, vitamin B1 0.40 mg, Vitamin B2 1.50 mg, Vitamin B6 1.70 mg, Vitamin B12 0.15 μg, Vitamin E 17.1 mg, Folic acid 350 μg
Preservation method
Please store away from direct sunlight and high temperature and humidity.
Best before
2 years from the date of manufacture